A fifth edition of my writing workbook, A Story is a Promise & The Spirit of Storytelling, is now available for $2.99 from Amazon Kindle.

This edition offers new, unique tools for creating vibrant story characters, how to outline a novel, and a guide to writing a novel, screenplay, or play, how to evaluate a manuscript, review a screenplay, and tools to revise a novel.

A fifth edition of my writing workbookA Story is a Promise & The Spirit of Storytelling is available as a trade paperback from Amazon for $13.95, and as a 60 minute DVD.

A signed fifth edition of A Story is a Promise and The Spirit of Storytelling is also available in trade paperback for $14.59, signed by the author. This includes media mail shipping in the U.S. No overseas shipping.


This site offers writers new ideas on the essential elements of storytelling through reviews of popular novels, plays, and screenplays.


--Bill Johnson "I have never reviewed anything on Amazon before but I feel so indebted to Bill Johnson that I have to give him a review. I went to a big name film school for college and throughout the entire 4 years and thousands of dollars, I never learned more about storytelling then I did reading this 3 dollar kindle book. Bill Johnson really gives you the map to the maze. After 6 years of making movies, I had some idea on what made a story work and what didn't, but Bill Johnson really gives the theoretical groundwork to what makes a story resonate with an audience. Not only did the book corroborate some ideas that I already had but enriched them and gave me so much more to think about. Thank You Bill!"

Posted from Bill's Amazon Central Author page.




Site Awards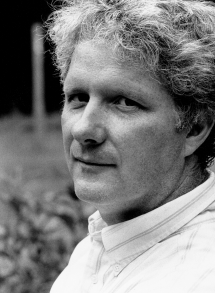 Vita
Film Scripts
Q/A
Site awards
Find me on Google+
All material on this web site copyright 1998-2015 Bill Johnson; all rights reserved.
*************************
The Combat Poets of Maya
I'm also the author of a science fiction novel that has been compared to Hitchhikers Guide to the Galaxy and Vonnegut (see review below). A fun read for folks who like their science fiction with a slice of off-beat humor.
Read more here.
Amazon Review
"I really enjoyed it. The writing is better than decent, actually pretty darn good, and the story flows well. Very good character development. The author has quite a dry and cynical sense of humor (in a good way) and he did a good job of keeping me laughing without having the humor distract from the story. I'd put him somewhere between Douglas Adams and Kurt Vonnegut in style. No spoilers here- you should definitely go read it. I'll be looking for more from this author."