INDEX OF ESSAYS
These essays explore how to write a novel, a screenplay, and writing for the stage. By offering scene by scene breakdowns of popular stories, you can learn to write well from understanding what successful authors are doing to create compelling stories.
QUICK CUTS
Capsule reviews of current movies with an emphasis on story structure and lessons on how to write a movie script. Current reviews include Mad Max, Tangerine and The Visit.







Script Services
Reviews of novels and screenplays. Quick notes on a screenplay (2-3 pages), $75. Review of 80,000 word novel, $200.

If your self-published novel isn't doing well, perhaps it's time for some constructive advice about making your opening compelling.


A Story is a Promise
Manuscript Consulting
2108 Buck St
West Linn
,
OR
97068
About the Author: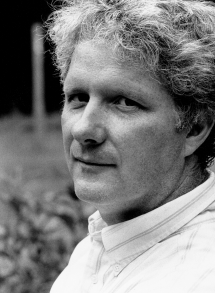 Vita
Film Scripts
Q/A
Find me on Google+
Subscribe to the a Story is a Promise MailChimp email list to receive writing tips
Story Line/Plot Line, my latest MailChimp post on the craft of writing.


This site offers writers new ideas on the essential elements of storytelling through reviews of popular novels, plays, and screenplays.


--Bill Johnson "I have never reviewed anything on Amazon before but I feel so indebted to Bill Johnson that I have to give him a review. I went to a big name film school for college and throughout the entire 4 years and thousands of dollars, I never learned more about storytelling then I did reading this 3 dollar kindle book. Bill Johnson really gives you the map to the maze. After 6 years of making movies, I had some idea on what made a story work and what didn't, but Bill Johnson really gives the theoretical groundwork to what makes a story resonate with an audience. Not only did the book corroborate some ideas that I already had but enriched them and gave me so much more to think about. Thank You Bill!"

Posted from Bill's Amazon Central Author page.




Site Awards





*************************

Would you like to learn more about the choices you make as a writer?



If you order my writing workbook from PayPal using the link below, you can participate in my writer's personality survey project.

You read and respond to some personality types, then send me the first ten pages of a novel manuscript for my analysis. The review is included when you buy the book via this offer. You will need to send me the ten pages after you respond to the survey.

This offer is only good for books shipped MediaMail in the United States.

Questions, email me at bjscript at teleport.com